Getting your private pilot license (PPL)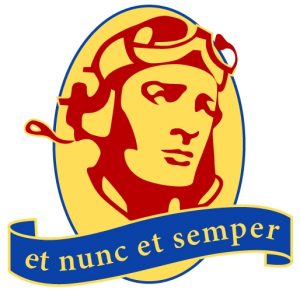 Be a 17 year old Malaysian, or a 30 year old Singaporean. If you are a foreigner you will need to have a valid work permit or have a Malaysia my second home visa issued by the Malaysian Immigration. CAAM will not issue SPL for dependents or student visas.
Be in good command of the English language.
Obtain a class II medical test with a CAAM approved medical examiner.
Fly 46 hours and pass 10 theoretical test papers. Pass the English language proficiency test, and a verbal exam.
It sounds a lot when you read it, but trust me, it can be done and is not that difficult. So far all the students that I have trained over the years have passed, gotten their wings. All that is needed is some effort and determination. Learn in comfort by learning online as we have a massive online Library with videos of classes as well as a question bank with more than 1000 questions.  We have up to 3 times a week ground classes. 
Somebody told me that he is old... well, age is not that important, I had students that were above 60 years and others as young as 17.
Our Chief Ground Instructor will adjust the theoretical classes to your needs and learning speed and you can attend as many times these ground classes as you like.  And yes we are recording all our ground classes so you can always review on what was covered during the lessons. 
But I wear glasses… That is not an issue either. Lots of pilots wear glasses, Andreas wears glasses..  and that is ok. You will get your medical certificate even if you have to wear glasses that look like coke bottle bottoms.
What you can not be is: color blind.
I am too short, too tall, too skinny or to fat… I heard it all before. Don't make decisions based on rumors, decide on facts.
We are here to give you these facts and will help you to get you airborne and get your license in the shortest period of time possible.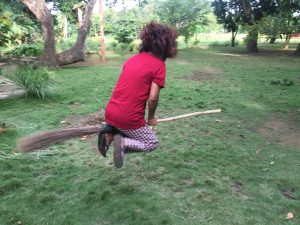 Your flight training will be a one-on-one basis with your instructor. The schedule is flexible and all up to you. You will get your account and make your own booking online when you are ready. We are only taking a limited amount of students to ensure that YOUR progress is our Mission. Some pilots will be able to fly the broomstick, but most will get the rating in one of our 4 Cessna training aircraft.
The theoretical training consists of 10 subjects and conducted up to 3 times a week by different ground instructors.
"I am busy and can not attend the classes". Again not a problem, we are recording all training sessions and you will be able to go back and see what was covered during these sessions.
So, what are you waiting for? Contact us to register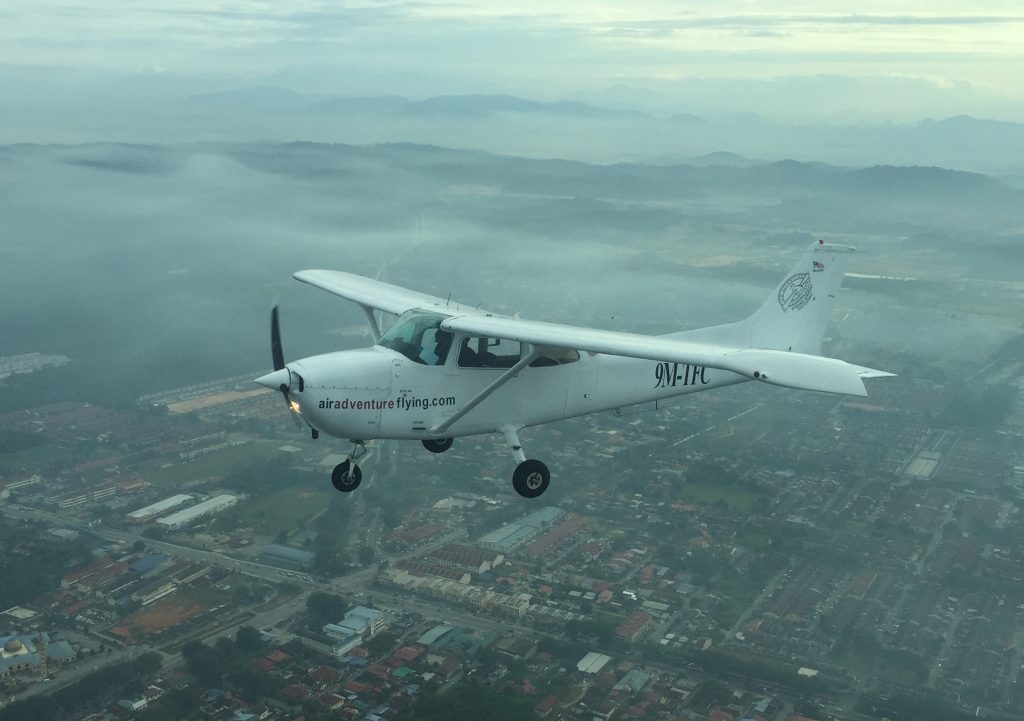 The Flight Training Program
Flight training for the fixed-wing PPL is conducted seven days a week, 52 weeks a year. Sunrise to sunset. AAFC is proud to be able to finish keen students in as short of a time frame as 8 weeks as we are limiting the students per Instructor to 6 persons only. Primary training aircraft is a Cessna 172, and we have 3 of them on stand by waiting for you. A Cessna 150 is also available but is awaiting a new engine. 
As soon as tomorrow morning (weather permitted) for your first Introduction flight. During that flight, you will have the chance to see if you like what you see, allows the instructor to get to know you a bit, and assists you in your decision to become a pilot. 
After that, we apply for you with the Civil Aviation Authority of Malaysia for your Student Pilot License. (Pretty much like a car license procedure). Estimate 2 weeks and voila we are ready to fly daily. For foreign students, security clearance will need to be obtained prior to the CAAM issuing you the SPL. That can take some 4 – 6 weeks; it all depends on how fast clearances can be obtained. Call Captain Andreas and fix a date or just register.
We will be flying a Cessna 172P 1985 with the Penn Yan overhauled and Air Planes upgraded to a 180 horsepower engine, with a 76-inch Sensenich propeller, the favorite of captain Andreas.
 Captain Dent likes the Cessna 172N model with its huge fuel tanks that hold 7 hours' endurance. 
Captain Omar our Chief Pilot can be found flying our Cessna 172 SP, the latest in our stable. Or the more economic solution, our Cessna 150 M, and all the training will be step by step as per the syllabus approved by the Civil Aviation Authority of Malaysia.